UGC can be a lucrative career once you get going, but often, knowing how to become a UGC creator is a stumbling block many can't get over.
Finding a simple, step-by-step process that walks you through this relatively new industry isn't always easy. The hashtag #UGCcreator has 1.2 billion views on TikTok, and it's growing every day. While creators are quick to share their how-to's and top secret strategies, these often come through a downloadable PDF that will set you back $12.99 and not tell you much.
This guide is for the girls (and guys) who just want to be told exactly what they need to do to get started. We'll explore the essential steps to creating your first piece of content and starting your UGC portfolio, to pitching brands and setting your rates.
Follow it to a tee, give it 6 months and I'll guarantee you'll be onto the big-time in no-time.
Ready? Let's get started.

 

TABLE OF CONTENTS
WHAT IS UGC
WHY BRANDS NEED UGC IN 2023
HOW TO BECOME A UGC CREATOR
1. LEARN HOW TO CREATE UGC CONTENT
2. CREATE A PORTFOLIO
3. OPTIMIZE SOCIAL MEDIA AND FREELANCER PLATFORMS
4. JOIN UGC PLATFORMS
5. PITCH TO BRANDS
6. SET YOUR RATES
7. CREATE CONTRACT
8. INVOICE BRANDS
By now, you probably know what a UGC content creator is, but let's just recap.
UGC, or 'User Generated Content' is a subcategory of content creation, characterized by content that appears as if it was created by a consumer (believe it or not).
More often than not, it's shot on mobile and has a raw, unpolished and authentic feel to it.  And it works: 86% of consumers find that UGC is the most authentic form of content, which has led to many brands utilizing UGC in their marketing campaigns, with great success.
Instead of waiting for fans to post content organically, brands pay creators to generate UGC-style content that blends seamlessly into users' feeds. Which is where you come in.
You don't need any followers. You don't need a lot of equipment. What you do need is the know how, the creativity and the drive to just get the work done.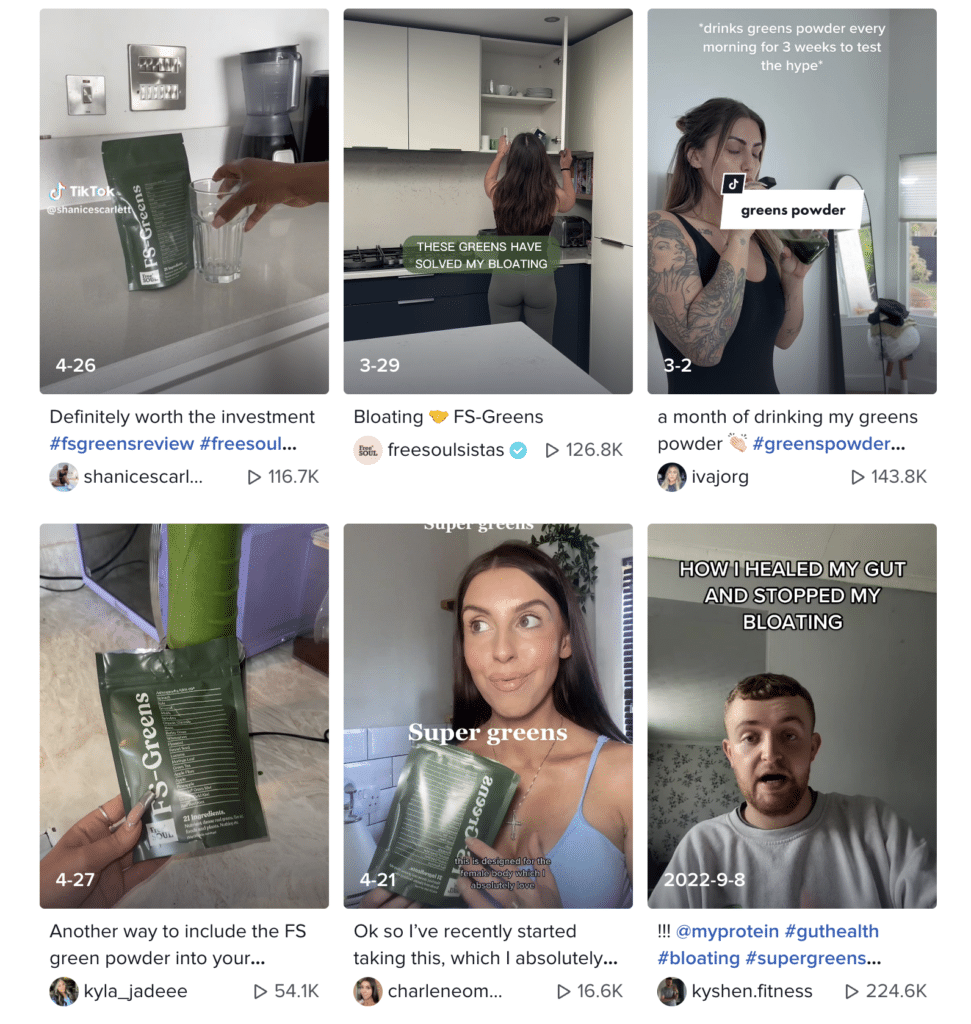 Brands Need UGC in 2023
Ready to fall off your chair? A recent study found that 81% of consumers said a brand's use of influencers had either no impact on their attitude towards the brand, or a negative one. In fact, 29% would go as far to say they hate them and find them untrustworthy. Talk about brutal. 
But this opens up a conversation about how brands engage their target audience in 2023. More importantly, where they are directing the substantial influencer marketing budget they got signed off last year.
The where, is UGC comes in. 90% of consumers prefer to see brand content from actual customers. It's almost a no-brainer for brands. Redirect the budget from influencers, and put it into UGC creators that can provide content that looks like it came from real customers.
How To Become A UGC Creator
First and foremost, I can give you a step-by-step process to become a working content creator, but remember, this only works if you are willing to put in the time. 
It's not an overnight process, but it's a hell of a lot quicker than becoming an influencer or climbing the corporate ladder, so it's worth the effort. You'll get in what you put in, so get ready to give it your all. 
Here's the 9 step process to get started as a UGC creator.
1. Learn How To Film UGC Videos

If you want to become a UGC content creator, you're going to need to create some UGC content. Would you believe that this is the step that 95% of new UGC creators skip? Newbs often jump straight to creating their portfolio, without ever having filmed good UGC content.
Sure, you might be able to film a TikTok video and fling together an edit on CapCut, but will it convert? Contrary to popular belief, UGC content isn't aesthetic. It's not always flattering. But it sells. 
How To Write A Script
First and foremost, you're going to work on scripting your UGC ad. You can do this with the help of AI tools, but ultimately, you're going to look to include: 
 Hooks: Start your video with a captivating hook that grabs the viewer's attention within the first few seconds. Use intriguing visuals, compelling questions, or unexpected statements to pique their curiosity and make them want to keep watching.
 Pain Points: Identify the pain points or challenges your target audience faces and highlight them in your video. Clearly articulate the problem they're experiencing, emphasizing the emotions and frustrations associated with it. This helps create a strong connection with the viewer, making them feel understood.
 Solving a Problem: Once you've established the pain points, present your product or service as the solution. Demonstrate how it can effectively address the viewer's needs and alleviate their pain points. Show how your product solves the problem better than any other alternative in the market.
Film in 1080HD & 60FPS: Adjust this in your phone's settings > camera > record video. Ensure HDR (High Dynamic Range) is turned off. This is a feature that can make your UGC look overexposed.
Lighting: Lighting is what differentiates a bad piece of content from a good one. You should always try and use natural lighting, film near a large window, or even outdoors. Avoid filming in direct sunlight because it can overexpose the video and do not film at night – unless the content demands it. The best time to film is during golden hour (1 hour before and after sunrise and 1-2 hours before sunset)
Environment: A clean, well-lit, and distraction-free (including sound) the environment is KEY to producing great videos. This includes SOUND. Don't record voiceovers during heavy rainstorms, in the car, near a washing machine, etc.
Frame: Keep a steady or consistent frame for higher quality content that's easier to view & follow. You'll likely need more than one hand to do unboxing experiences. A tripod allows you to keep a consistent frame throughout filming and helps with hands-free filming during try-on hauls, recipes, time-lapses, staging. It goes without saying, at all times, keep your phone in the vertical position.
A UGC portfolio is essential for creators looking to secure paid brand collaborations. The portfolio allows you to demonstrate your skills and your worth to the brand.
Without a portfolio, you're arguably just a customer to these brands  – creating social content for them organically. Learn the craft, create a portfolio, and you move into a different space entirely.
Luckily, creating a UGC portfolio isn't nearly as hard as you might think. You can create a UGC portfolio for free on Canva.  You need little to no design skills to pull together something that looks pretty funky. 
For beginners, it's the most accessible way to create a UGC portfolio to share with brands.
Here's how:
🔒 Create a free Canva account and log in to the platform.
💻 Use a template or start from scratch. Canva offers many templates that are perfect for creating a portfolio, so take some time to browse through them and choose one that fits your style, or use our free UGC portfolio template.
📝 Include a bio that highlights your skills and experience, as well as your contact information so potential partners can get in touch with you.
📹 Add your content. Start by adding your best work to the portfolio. Make sure to choose a variety of content types to demonstrate your skills and creativity.
🎨 Customize the design. Canva makes it easy to customize your portfolio to match your brand or personal style. You can change colors, fonts, backgrounds, and more to create a unique and memorable portfolio.
🐎 Generate a shareable link, and you're off to the races.
3. Optimize Profiles & Platforms
Social media can be a godsend when trying to build a personal brand as UGC creator. While each platform will be different, across the board you're going to need an optimized profile. 
Here are our 4 keys to a strong profile on Twitter and Linkedin:
🔑 Professional headshot (close-up, bright, smiling)
🔑 Keyword optimized Bio
🔑 Banner (not generic)
🔑 Links to your portfolio
Having your profile image match across all of your socials – you want to create consistency here. Your bio can be simple. Just mention what you do and who you serve.
Make your banner pop. Don't just put, "UGC Creator" – we want to use this real estate to stand out. The banner is the largest part of the page when someone visits your profile, so use this to grab their attention.
Worked with over 200 brands? Put it in the banner. Have over 10M monthly views? Put it in the banner. Featured in a Forbes article? Put it in the banner.
Freelancer Platforms
Freelancer platforms have emerged as valuable hubs for creators to get their first jobs. Platforms such as Fiverr and Upwork tend to offer pittance as payment, but as a new creator, they can offer a great way to just get over that hurdle of finding your first paying client.
While freelancer platforms can be a goldmine for UGC creators, standing out among the competition requires strategic efforts.
Here are some tips to maximize your success:
💻 Craft a compelling profile: Create an engaging profile that highlights your UGC skills and UGC experience. Use SEO driven, attention-grabbing descriptions and showcase your unique value proposition. 
💸 Set competitive rates: Set competitive rates that reflect your skill level and experience, but that are realistic to the platform. Think cheap.
💌 Over deliver: Reviews are everything, so go over and above to understand client needs and deliver high-quality work within the agreed-upon timeframe.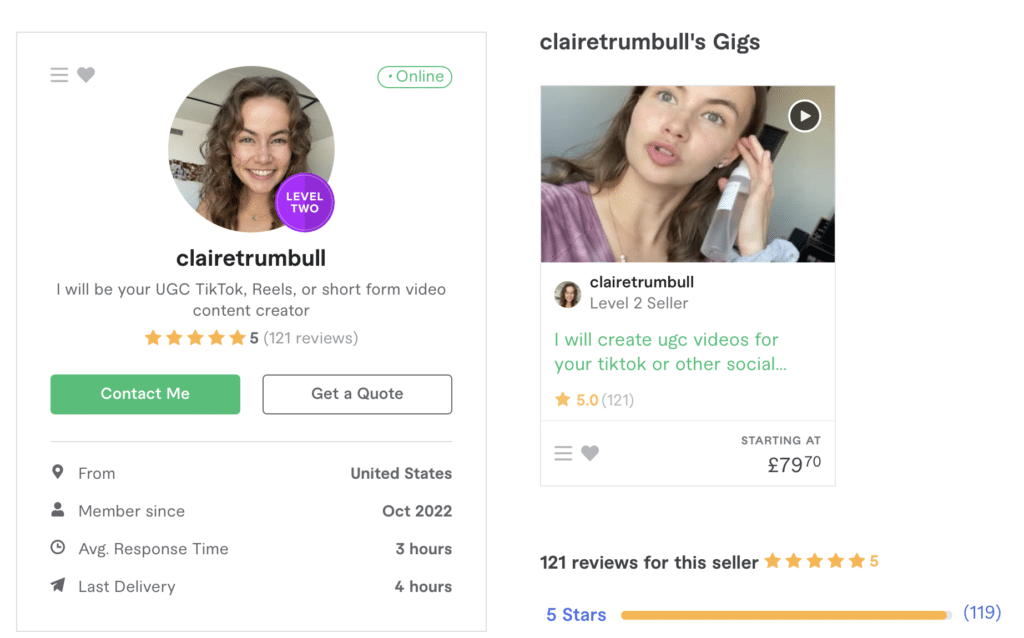 UGC platforms are online platforms or marketplaces dedicated to connecting UGC creators with brands. These platforms provide a space where brands can discover UGC creators, review their work, and engage in collaborations.
UGC creators can create profiles, showcase their content, and connect with potential clients through these platforms. It's a mixed bag, with some better than others, but these are worth signing up to and checking as part of your daily routine.
Some of the top UGC platforms include:
Brand Meets Creators is a no bells and whistles email list that sends brand deals sent directly to your inbox. Not to sugar coat it, it can be competitive as hell, but you're talking 15-20 potential deals that land in your inbox at 8am on a Thursday morning.
#paid was one of the first platforms to target campaigns for different sections of the sales funnel. To apply for a brand campaign, you'll "raise" their hand to indicate interest. You'll then write a message describing why you're a good fit for a job, and what your approach would be.
Insense is an app — don't worry, it's reputable — that is partnered with all of the big social media players. Once in, you'll be able to apply to various jobs on the explore page.
🔥 Collabstr is a great place to start when you want to dip your toe in the water of paid collaborations. Think of it as Tinder, but for UGC creators jobs. 
If you're looking to take matters into your own hands, you can start to actively reach out to brands and pitch your services. Often referred to as an outbound pitch, in the UGC space this is just an email sent to decision makers at brands or agencies.
What Should Your UGC Pitch Look Like?
A pitch email should be carefully crafted to grab the attention of the brands and convince them to collaborate with you. From top to bottom:
Strong subject line: A recent Adobe survey found that 75% of all emails never get read. Your subject line is your first impression and your chance to pique the reader's interest. A strong subject line should be attention-grabbing, concise, and relevant to the brand and to you.
Intro: VERY brief overview of who you are and what you do. It should also mention the specific brand that you are reaching out to and explain why the collaboration would be beneficial for their marketing goals.
Credibility proof: To convince the brand to collaborate, provide some good reasons for what they'll seek to gain. This could include previous partnerships or results.
CTA: A call-to-action (CTA) is an essential element of any brand pitch email. It should clearly state what you want the brand to do. Could be as simple as responding to the email or setting up a call.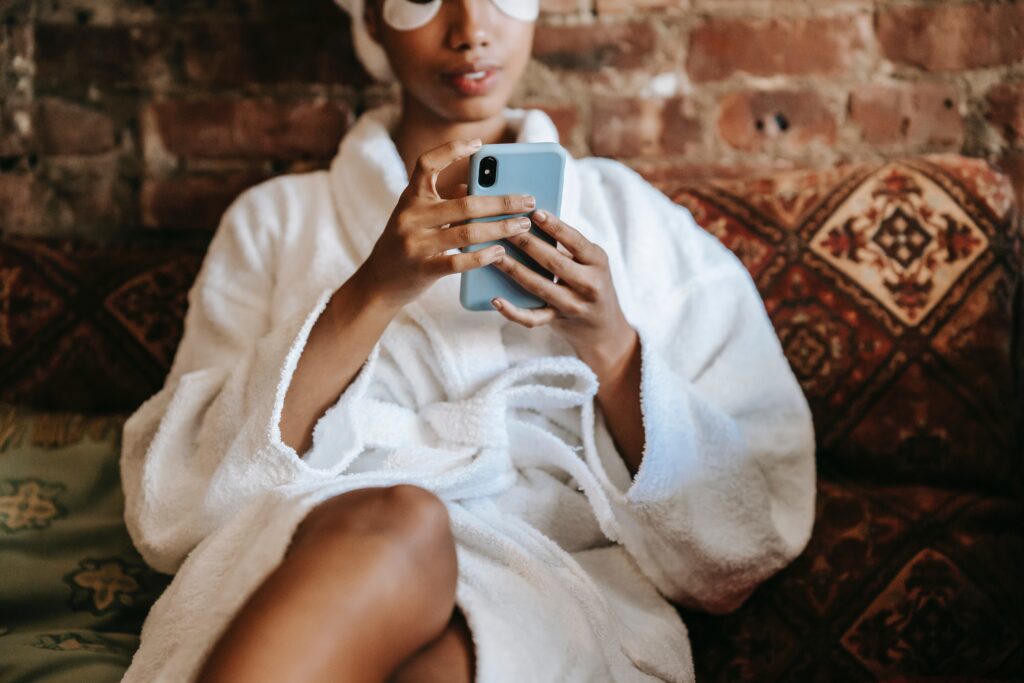 If you're looking to set your rates as a UGC creator, you can use the below as basic guidelines to start with. 
You'll quickly work out what brands are willing to pay you as a creator and what you're comfortable charging, so you can adjust these as needed.
Rates are there to be negotiated, don't be shy in fighting for what you're worth, but also remember that there is no shame in dropping your rates if you need the job or your building experience. Everyone starts somewhere.
| | | |
| --- | --- | --- |
| Rate Type | Description | Average Range |
| Organic UGC | UGC for social profiles, website, email marketing | $150-300 for 1 video |
| Paid Ads Usage | Usage rights to run ads on TikTok or Meta | +30% for 90-day paid usage rights+50% for 180-day paid usage rights |
| Ad testing sets | 4/8 videos with different hooks and CTAs | $600 for 4 videos (2 hooks, 2 CTAs)$800 for 8 videos (4 hooks, 2 CTAs) |
| Whitelisting | Boosting video post from your account, with brand spend | +30% of base rate |
| Raw footage | Non-edited footage | +30–50% for raw footage |
| Monthly contracts | 10, 20 or 30 UGC videos | $100-$200 per video, so $3,000-$6,000 for 30 videos |
If you've managed to negotiate a rate that you're happy with and you're on the same page as the brand when it comes to deliverables, it's time to get that in writing. 
Having a solid UGC contract is key to protecting your rights and ensuring that you get paid fairly. However, knowing what to include in a UGC creator contract can feel like a minefield, and professional contract templates can often break the bank.
Thankfully, there are a number of free UGC contract templates out there for creators. With a contact in place, you've got a head start protecting both your content and your business. 
Ok, so you've gone through 7 of the 8 steps to becoming a UGC creator. You've delivered your first paid for content, and you're patiently waiting to watch the $$$ roll in. Kerching! Assuming you sent the invoice…
To put it bluntly, no invoice, no payment. 
You can use platforms such as Bonsai or Honeybooks for an automated system at a small cost, or you can create your own and send via email. If going with the latter, here are some key elements to include in your invoice template:
Invoice number: Assign a unique number to each invoice to track it easily. I go YYYY/MM/01 (and then continue…).
Contact information: Include your name, address, phone number, and email address, as well as the brand's contact details.
Invoice date: List the date the invoice is sent.
Line items: Itemize the services, ie specific content pieces, with respective costs.
Hourly rate or project fee: If you charge by the hour, list your hourly rate. For project-based rates, mention the agreed-upon fee.
Total amount: Calculate the sum of all line items.
Payment methods: Specify the accepted forms of payment, like PayPal, credit card, or bank transfer.
Payment terms and due date: Include any additional payment conditions, such as late payment fees. Specify whether you require full payment upfront, a deposit, or payment after the work is completed. Also, state the due date for the payment, typically ranging from 15 to 45 days. 
Presenting a clear and concise invoice not only helps avoid payment delays, but also establishes a strong basis for future partnerships.
🚀 Ready To Become A UGC Creator?
Don't let the TikToker's fool you. Becoming a UGC creator isn't an overnight success, as much as that would be great. It can be a challenging journey and one that takes time, but if you can overcome the initial hurdles you can build a life you love.
This guide was created for those who crave a straightforward, step-by-step process to dive into this thriving industry. Commit to these steps, dedicate six months, and get ready to make bank. Let's kickstart your UGC creator adventure today.