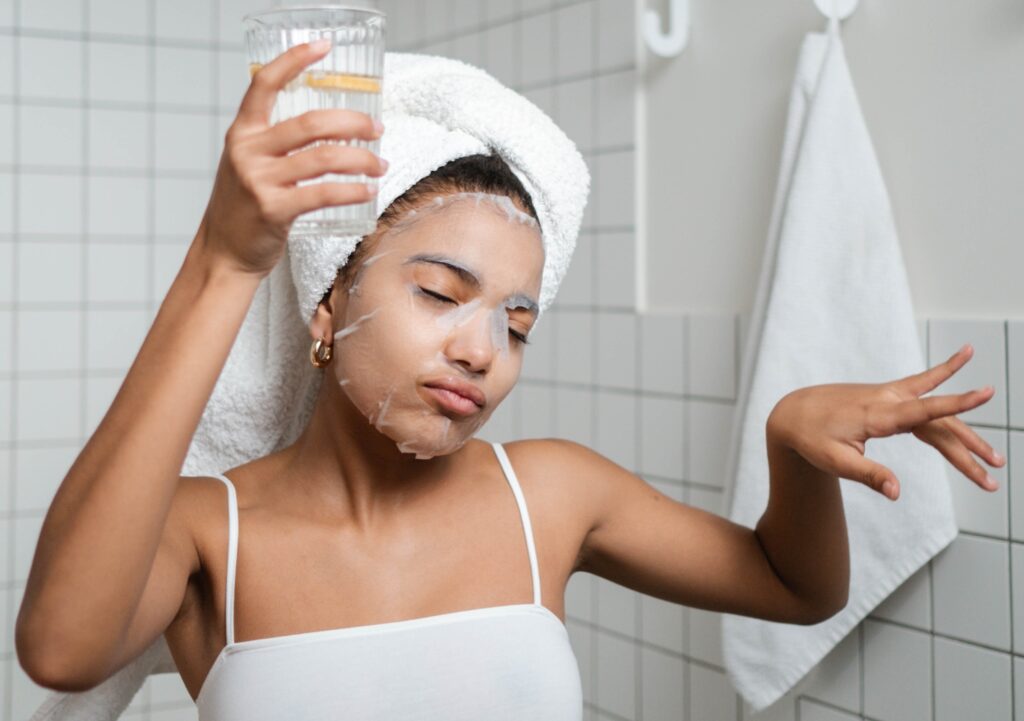 So, your client wants you to quote for both a UGC ad & an organic UGC video – how do you know where to differentiate?
If you're just getting started with UGC, queries like these can feel like an almighty curveball. Luckily, its' easy to get your head around, and once you do it can present a whole new world of opportunity to increase revenue streams.
Organic UGC will be posted to a brands socials (and potentially your own), while ads will be implemented as such with spend behind them. But it's not just how they're posted that differentiates them.
Put simply, UGC ads and organic UGC play different roles. Ads sell. Organic generates curiosity.
Here's what we mean…
What is Organic UGC?
Think of organic UGC as a brand building exercise. This might be in the form of a casual video you might upload to your own TikTok or IG. You're apart of helping the brand build their community, this could also very well drive conversions in terms of engagement for their socials & maybe actual $$$. Or, it could be a trend video filmed directly for the brands organic feed.
Regardless, of whether it's on the brands profile or your own, the aim is the same – there isn't as much emphasis on a clear CTA, but more so focus on creating content that connects.
💡Let's take this video for UK fitness brand TALA, for example. It's a perfect example of organic UGC content: trend led, low budget content that looks as though it has been naturally created by a fan of the brand (who just happens to be wearing Tala).
This isn't to say that an organic UGC post that performs well can't be used as an ad, many can still perform well as an ad even without a direct response.
What are UGC Ad's?
For a UGC Ad, the goal is drive some sort of conversion.
Within your ad you need to drive a RESPONSE hence the term 'direct response'.
Now direct response you may have heard of.
Direct response often employs persuasive techniques to encourage the target audience to take action. It typically includes a clear call-to-action that guides the audience on what they need to do: hook, problem, solution, buy.
@wearetala the skorts that sold out in a flash are back: re-introducing the skinluxe skort. the perfect mini skirt length with built in shorts for ultimate comfort and hidden side pockets to stash any valuables, your phones or snacks in (obviously): every detail has been carefully crafted to ensure you can do it all – this will the base of your summer uniform. she's practical enough to wear to your fave gym class but cute enough to be styled up to go out and about, with all the versatility and none of the *flash stress*. // #weareTALA #teamTALA ♬ original sound – TALA
💡 Using TALA again as an example, you can see an example of their direct response ad content on the same platform. The difference? This ad starts with a pain point – "Do you love the idea of a skirt but hate the idea of flashing someone?" and ends with a solution. "We took our best selling leggings and transformed them into a skort". This is a mash up of various creators with a cohesive voice over, but you get the idea.
The goal is to create a sense of urgency and provide a direct path for the audience to respond.
What's the difference between organic UGC and UGC ad's?
How is content different if it's used in organic posts on the feed versus if it's being used in paid ad campaigns?
There's quite a big difference, so let's get into it.
Different Goals
The standard for organic content is typically 80% value or entertainment and 20% hard selling and pushing the offer. Your goal for organic is to focus on delivering that value in order to build an engaged community that values what you have to say and thinks of you as a credible leader.
On the other hand, for paid, the goal is almost always to get the sale or at least some sort of conversion whether it's a follow, website click, sign up, etc. So you can go a lot harder with selling in the content that will be used in paid ads.
Different Angles and Writing Styles
With different goals come different angles and tones in the content.
Again, we're talking specifically for TikTok here – organic content will use the different features of the app and be on a whim compared to paid ads.
It has to be this way with the nature of the app and how fast trends live and die.
You can use a trending sound, do a challenge, duet an account, and add in your reaction or opinion, or even go more long-form and make a video that's three minutes or longer.
Paid ads use direct-response copywriting. This means the script is written in a way that compels the viewer to take action immediately. It focuses on the benefits of the product or service and shows how it makes lives easier/better.
You also have to keep in mind that paid ads have some constraints. For example, you're limited to commercial sounds (or risk copyright infringement) and you can't run a duet as a paid ad unless you get authorization from everyone involved.
Different Fees
Typically, direct response ad UGC comes with a higher price tag than organic. By nature, organic is approached quickly and utilizing creative trends that are already out there.
UGC ad content requires carefully written direct response scripts, the ability to film these well and drive a response.
That's not to say you can't make a killing offering organic UGC – in fact, I'd argue that it's an area of UGC that is untapped. But, you need to be able to do it well. These are two very different styles of content for brands, and by understanding the approach to both and positioning yourself as an expert, you can charge more.
How much should I charge for organic UGC vs UGC ads?
How long is a piece of string?
Knowing how much to charge for organic UGC vs UGC ads will take trial and error.
Ultimately, you'll need to decide where your strengths lie. Do you understand how to to create good direct response UGC content? Can you write scripts that convert? If you're not there yet, you may not be in a position to charge a premium for UGC ads. In that case, organic UGC may be a slightly easier sell.