Ready to make some moolah? Summer is here, but we're not ready to put our feet up just yet (as much as we want to) and you shouldn't be either.
We've rounded up 17 brands looking for UGC creators this June for you to pitch to. From dog food and sunglasses to DIY crochet kits and mushroom coffee, there's something for everyone.
Get your cameras ready, because these brands are actively looking for UGC, and they are ready to pay.
Let's get that bread, baby!
How To Nail Your UGC Pitch
Before we even get to the brands, I want you to think about your pitch. I know you'll be tempted to just copy and paste them all into a Google sheet and send the same email, but I beg you to hold your horses and do this first.
Tailoring your approach based on the type of brands you are reaching out to can significantly enhance your pitch's effectiveness. On the list, we've got both small and large brands, and how you pitch them will be different:
1. Small Brands
When targeting small players, focus on highlighting the value and impact your UGC can bring to their marketing efforts. Be specific, and emphasize how (or why) your content will help them drive conversions.
Small brands often appreciate personal connections, so showcase your understanding of their unique challenges and objectives.
2. Big Brands
Pitching to the big fish requires a different approach. They'll receive hundreds of pitches, so you needs to stand out. Highlight your experience, track record, and any notable achievements to demonstrate your ability to deliver exceptional UGC. If I were you, I'd be heading to them with a watermarked example of content with their product – show them what their content is missing by creating it, rather than tell them. This obviously only works with brands at a low price point or that you already have in your house, but can help you stand out.
Big brands often prioritize collaborations that align with their values and resonate with their target audience, so tailor your pitch accordingly. You're then going to head to Meta Ads library and you're going to look at what they are doing now. How can you make better content for the brand?
Consider that as you go down this list.

Brands Looking For UGC Creators
If you're looking to start your week off strong, we've compiled some incredible brands actively looking for UGC creators for paid content. Now, pre-warning here and I'm gonna dish out some harsh truths.
Just because they have budget for paid content, does not mean they have budget for you.
Before you grab the emails of all twenty and fire off generic pitches, make sure you can deliver content that fits the brand (for the love of god, if you don't have a dog, don't apply to the dog brand).
Otterbox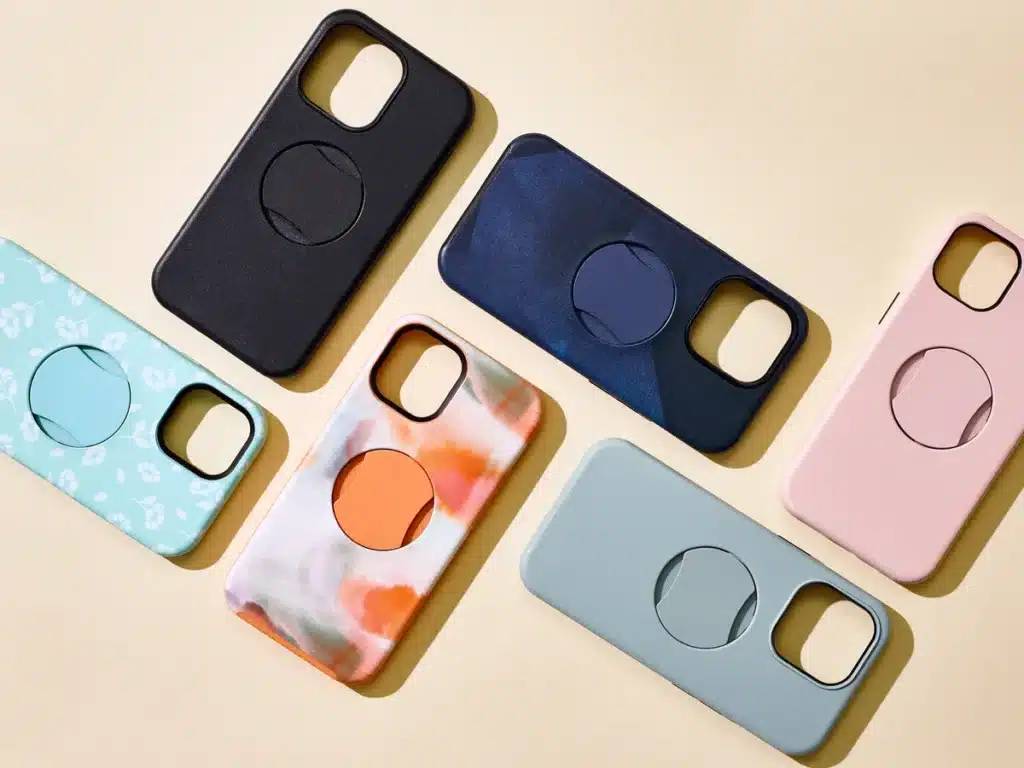 Otterbox is a brand that makes protective cases and accessories for phones.
They are known for durable phone cases that provide enhanced protection against drops, shocks, and scratches. Think Casetify, but significantly less sexy.
✅ What To Pitch: Phone dropping content
❌ What They Are Not Looking For: Aesthetic content (USP is protection, not nice looking phone cases, so get creative)
✉️ Kianna Noonan for media enquiries, search for a decision maker!
BFB Hair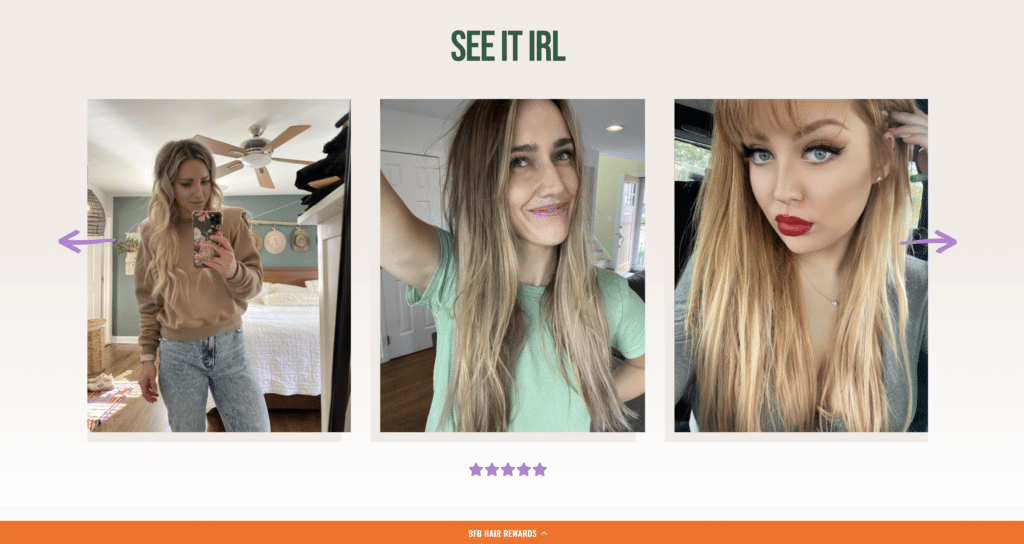 BFB Hair, which stands for "Barefoot Blonde Hair," do clip-in extensions made from 100% human Remy hair. The founder of BFB Hair is Amber Fillerup Clark, also known as Barefoot Blonde. She is a popular lifestyle blogger and influencer, so the brand understands the power of influencer marketing and makes use of a lot of UGC content.
The company provides hair extensions for the everyday girl, aiming to offer thickness, length, and volume to enhance natural hair. Now, if we take a look at our product listing pages we can see we've got a big problem with representation, and unfortunately their ads are no different.
This ain't ok in 2023, and opens up a perfect opportunity to pitch an obvious gap in their advertising.
✅ What To Pitch: More representation, ability to target a different market
❌ What They Are Not Looking For: Bald people, Blonde Caucasions
✉️ Amberly Crast, PR & Influencer Coordinator
Meshki
Meshki is a women's fashion brand known for its selection of dresses and trendy clothing. It's an Australian-based brand, founded by two sisters, Sophie and Shadi Amiri, in 2013.
Meshki focuses on empowering individuals to feel confident, ambitious, and unstoppable through their fashion choices. They also just make incredible clothes (in my humble opinion).
They've put out a call on Twitter for UGC creators, so don't sleep on it. If you're a fashion girly, get pitching. What I will say, is they don't use UGC in their Meta ads which is where a lot of budget would be going. It looks as though it's more organic content, which means potential for more gifted than paid collabs (but this is me guessing).
✅ What To Pitch: Trending fashion content, boyfriend buying clothes from Meshki
❌ What They Are Not Looking For: Generic bland hauls, non-fashion girlies – they'll be looking for people who can style
✉️ Vivienne Lee, Brand and Influencer Marketing Specialist
ROAR Organic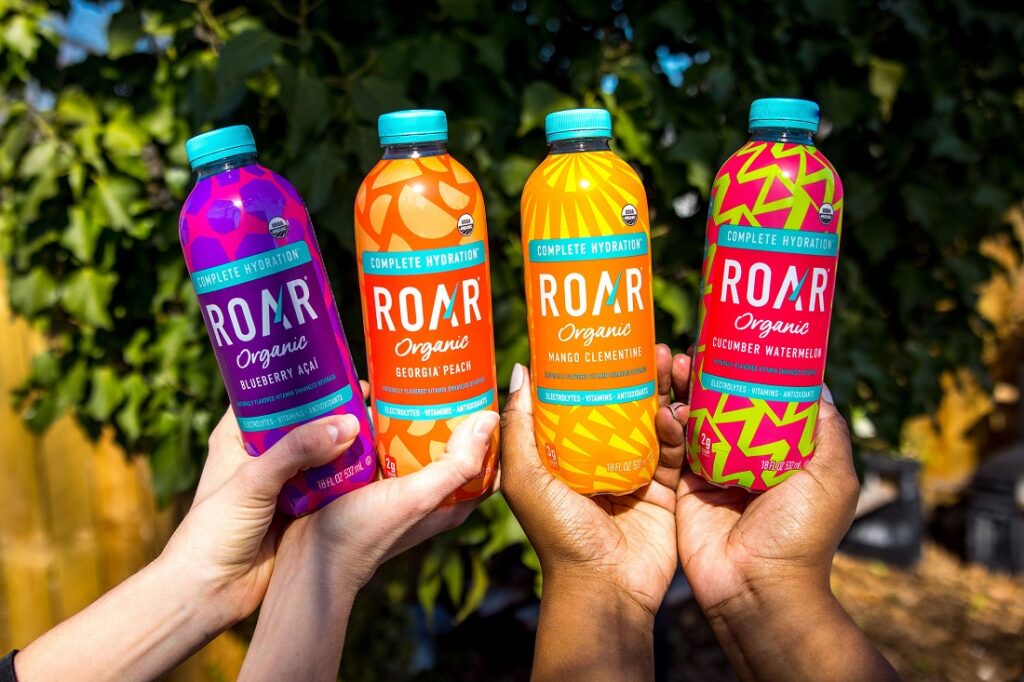 ROAR Organic is a brand that offers a range of healthy hydration beverages infused with electrolytes, vitamins, and antioxidants. Each sip of ROAR Organic contains essential electrolytes, such as potassium and sodium, which apparently replenish and rejuvenate the body.
The brand emphasizes using natural ingredients and avoids artificial additives, caffeine, and excessive sugars. It aims to deliver a healthy alternative to traditional sugary and caffeinated beverages.
Come on, that's a UGC creators dream. Hook, line and sinker, every time.
Also, they do a good job with organic on their own platform. They do seem to have their own 'face' of the brand so I wouldn't bother with pitching ideas, but an ice breaker would be to share a trending idea that you just HAD to share for her to film.
✅ What To Pitch: Engaging UGC that is out of the box
❌ What They Are Not Looking For: Bland UGC
✉️ Taylor Treadwell, Associate Brand Manager
My eyeLab
My Eyelab is a company that offers cheap glasses and contacts. They have over 1,000 styles of prescription eyeglasses at affordable prices, and you can do it all online.
It's worth noting that My Eyelab does not perform eye exams directly; however, they collaborate with eye care professionals who provide the necessary eye exams.
It's not the sexiest of brand, but it is one that utilizes UGC A LOT. Remember, you don't need to wear glasses to pitch, you just need to understand the pain points of someone that does. AKA, getting an appointment at an optometrist can be a ball-ache, I just order mine online…
✅ What They Are Looking For: Content that showcases the entire process from start to finish
❌ What They Are Not Looking For: Focusing on the look of the frames, that isn't the USP
✉️ Vania Soler, Marketing Manager
ZULU
ZULU specializes in high-performance water bottles.
They offer a range of durable water bottles designed to withstand the demands of an active lifestyle. Zulu Athletic believes in creating products that work as hard as the athletes who use them.
One of their popular products is the Goals Half Gallon Water Bottle, which is specifically designed to help athletes achieve maximum hydration. It's basically a knock off Stanley, which means we can basically look at what performed well for Stanley UGC (the organic stuff, the real UGC) and adapt it.
✅ What To Pitch: Content that showcases the USP's, but still looks nice – what can we say, it's aesthetic. Additional content for organic.
❌ What They Are Not Looking For: Content that isn't aesthetic, if you ain't wearing a matching fitness set in your portfolio I probably wouldn't bother.
NuRange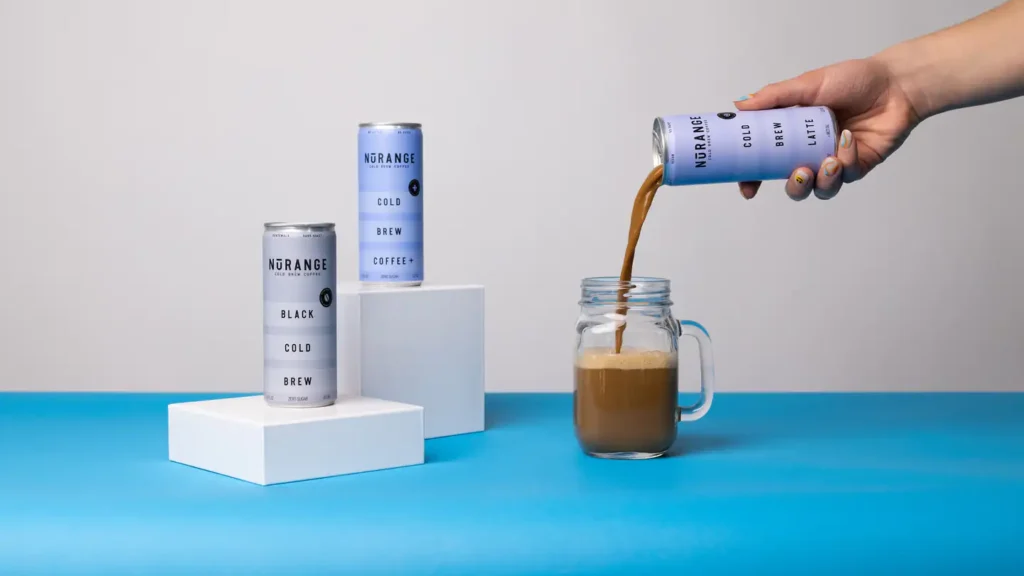 NuRange Coffee is a premier cold brew coffee maker – think, sexy coffee.
Nice branding, nice flavors (Black Cold Brew, Cold Brew with Benefits, and Creamy Vanilla Latte) and plenty of opportunities to play with the hooks and paint points.
I mean, who doesn't need coffee?
Innisfree
Innisfree is a cult asian skincare brand. Known for its natural ingredients sourced from Jeju Island, Korea, they emphasize the use of eco-friendly practices and sustainable ingredients.
Best sellers include Green Tea Hyaluronic Acid Serum, Pore Clearing Clay Mask 2X with Super Volcanic Clusters and the Daily UV Defense Sunscreen. With a whole host of reviews online, there is plenty available to inform your approach to content.
✅ What They Are Looking For: Aesthetic beauty content that stands out whilst solving pain points
Perfect Bowl
Perfect Bowl offers fresh, vet-approved dog food delivered straight to your doorstep. They provide tailored meal plans designed by animal nutritionists to ensure that dogs receive complete and balanced nutrition.
The brand is Australian, so aussies only, and offers a range of recipes for customers to choose from based on their dog's preferences.
It goes without saying… if you don't have a dog, this probably isn't the one for you.
✅ What To Pitch: YOUR DOG
❌ What They Are Not Looking For: People without a dog
✉️ Elyse Stevens, Social and Digital Co-ordinator
The Woobles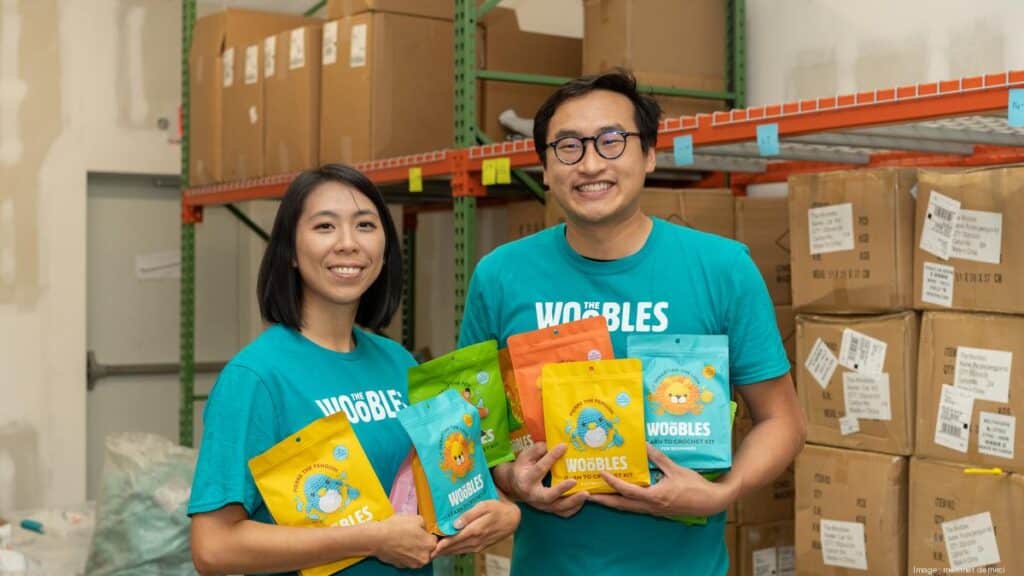 Here's a different one. You might actually recognise them from Shark Tank.. They scored a handshake deal from investors Mark Cuban and Lori Greiner, and now, they're taking over the world of UGC.
The Woobles sell a range of beginner-friendly crochet kits, along with tutorials, to help individuals learn how to crochet. The aim is to make crochet accessible and enjoyable for everyone.
It's a really fun, bright brand which makes for an exciting opportunity for UGC creators.
✅ What To Pitch: EXCITEMENT, Fun, Scroll-stoppping content
❌ What They Are Not Looking For: Monotone voiceovers or anything could be seen as boring, we're trying to make crochet sexy, remember.
✉️ Audrey Cao, Head of Marketing
FS Greens
FS-Greens is a green superfood powder by Free Soul and it is EVERYWHERE right now.
It is a nutritional supplement that provides a blend of 21 natural and nutrient-dense greens and superfoods in a convenient daily serving. FS-Greens is designed to support immunity, energy, and digestion, offering a range of health benefits.
The powder is vegetarian, vegan, GMO-free, gluten-free, unflavored, unsweetened, soy-free, lactose-free, and sucralose-free. All of the free's.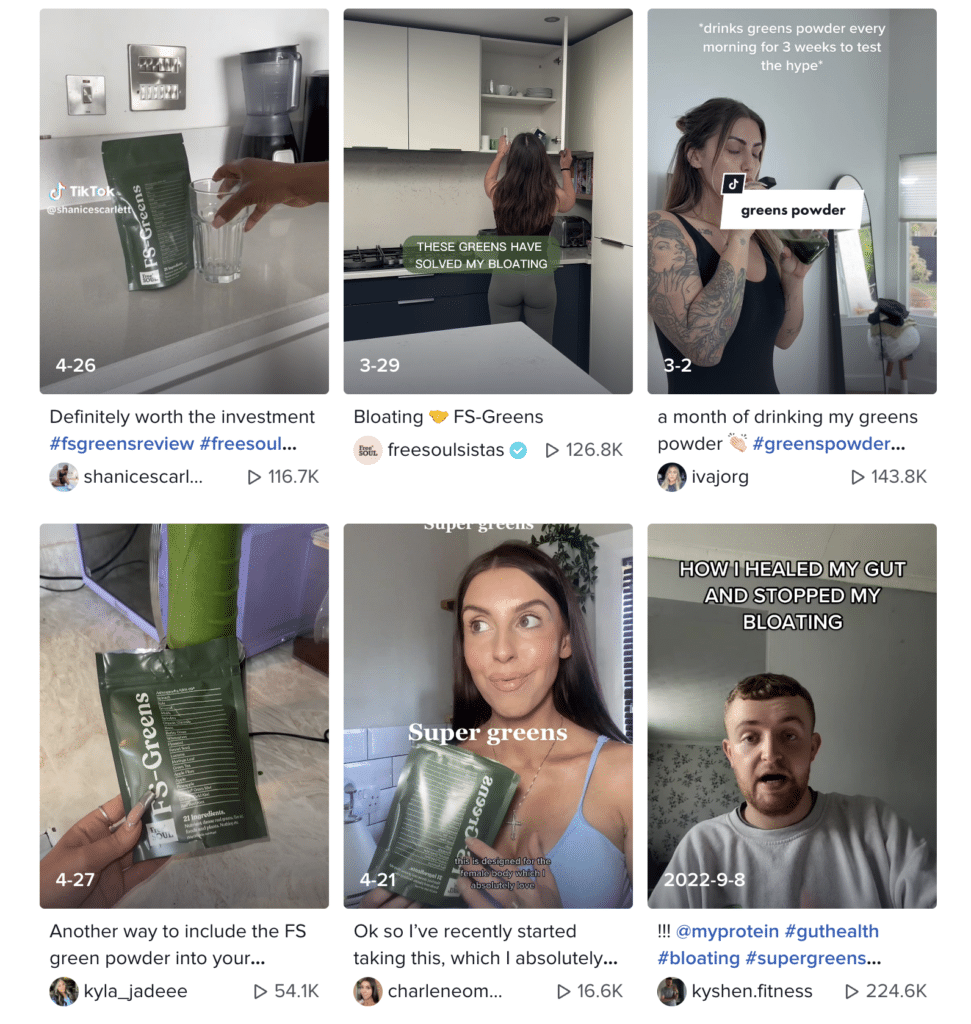 The Cloudies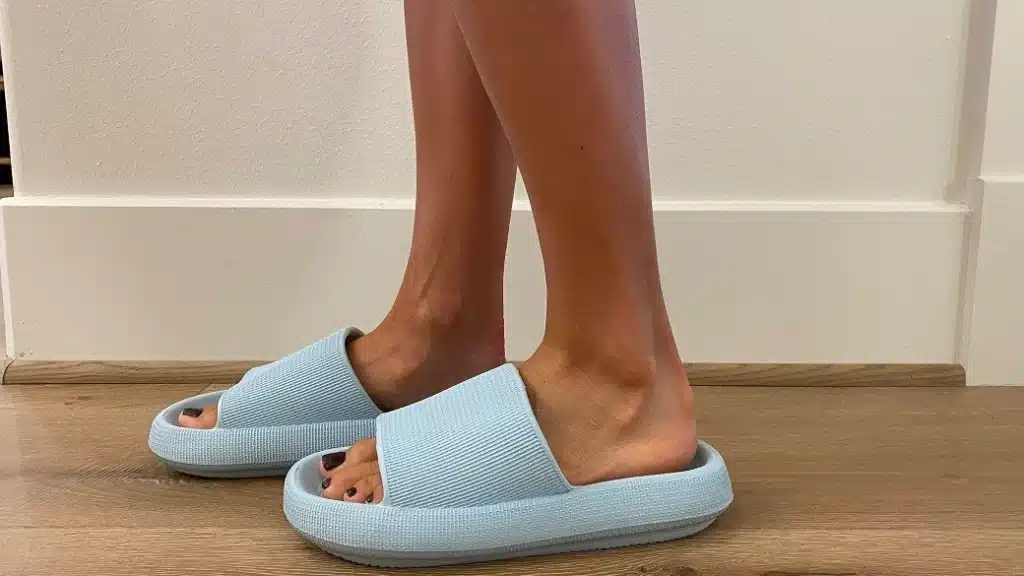 You'll have seen The Cloudies before. They are known for their Cloudies Slides, which are therapeutic slipper shoes designed with ultimate comfort in mind. They emphasize the importance of foot comfort and aim to bring 'happiness with every step' you take.
These are pretty much a picture perfect 'UGC product' and the content out there isn't great.
Take a look at the ads library and see how you can improve.
Everyday Dose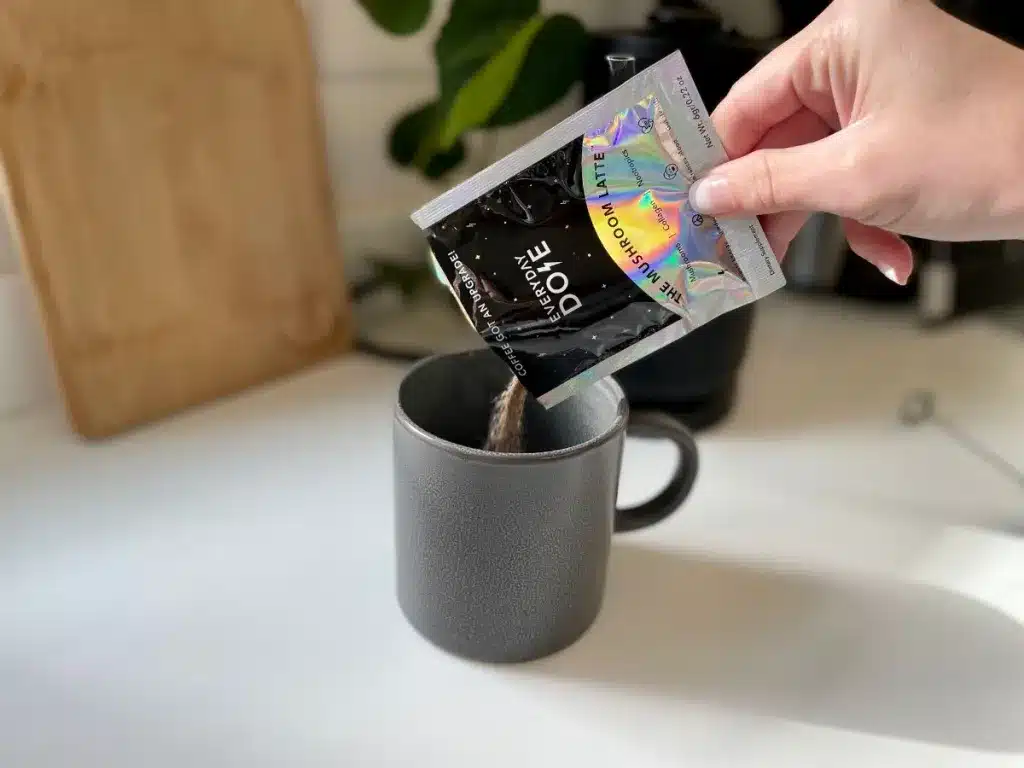 Everyday Dose offers an alternative to regular coffee (HOOK!) They aim to provide a coffee experience that combines taste, ritual, and energy while minimizing drawbacks such as crashes, anxiety, jitters, poor sleep, and digestive issues.
Everyday Dose offers a Mushroom Latte, which is a coffee blend infused with nootropic ingredients like mushrooms and functional ingredients like collagen. This combination is intended to provide improved focus, energy, and overall well-being.
Sounds weird to me, but the perfect product for UGC content.
Simply Inked
Simply Inked makes temporary tattoos. They are designed to look real and can be easily applied and removed, and allow you to try out different designs and placements before committing to the real thing.
They can last for 15 to 25 days, which is a news story in itself, and there are so many directions you could take your content in with this one.
Now not only are simply inked hammering UGC ads, but they also use organic UGC on their own feed so plenty of opportunity to upsell. Could you add on pranking my dad with tattoos or giving my gran a makeover?
There's also the opportunity to pitch specifically for their subscription box rather than one-offs, there's not much of that within their ads library.
✅ What To Pitch: Want a tattoo but not 100%, want a sleeve but just for summer, not sure if I can pull off finger tattoos – basically answer any of the common queries people ask about getting tattoos.
❌ What They Are Not Looking For: Aesthetic content, solve a problem!
Peak Cocktails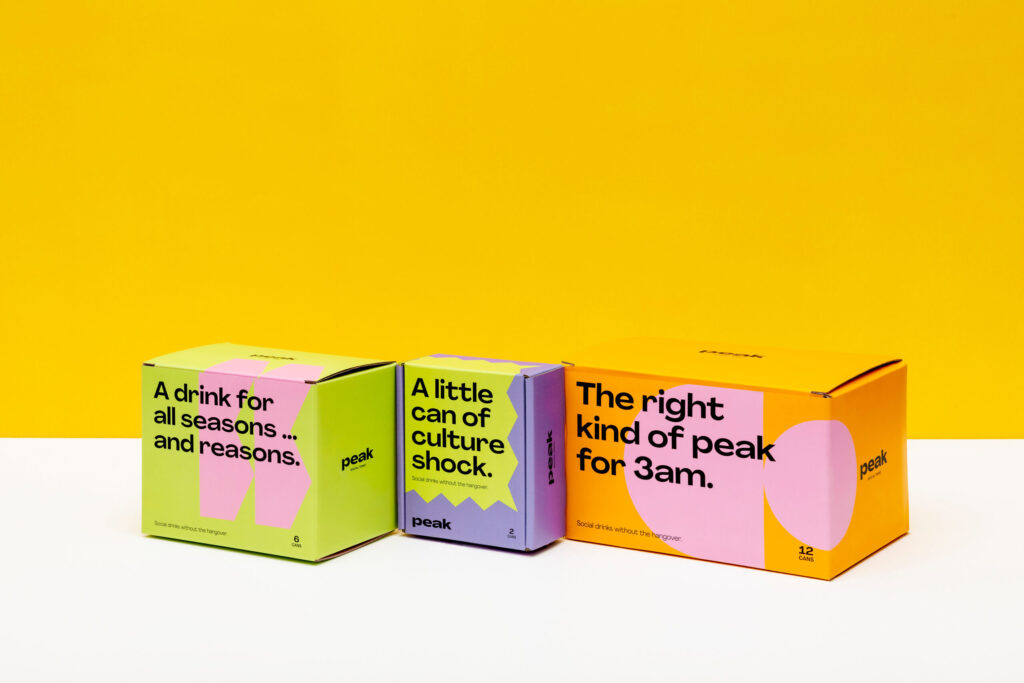 Peak Cocktails is a brand that offers alcohol-free cocktails designed for performance. Cocktails for the fitness crew.
Their cocktails are crafted with adaptogens, superfoods, and nootropics like Tart Cherry, Ashwagandha, L-Theanine, Curcumin, Lemon Balm, and Zinc. These ingredients are chosen to provide functional benefits such as improved muscle recovery, stress reduction, boosted mood, and other performance-enhancing effects.
✅ What To Pitch: The tagline is what athletes drink when you're not drink, so any stories about training for a marathon but not wanting to miss social events, or working towards PR's, focus on the average joe as an athlete tact
❌ What They Are Not Looking For: People who don't look like they work out, or that aren't trying to reach their 'peak'. That's not to say you need abs, there's definitley an angle there for people who look as though they could be on a 'weight loss journey' and need something to keep on them on track them whilst at events.
Mood Gummies
Mood Gummies sell gummy supplements infused with high-quality Ashwagandha. These gummies are designed to help manage stress, promote a calm mind, and elevate mood.
The formulations are not only sugar-free and vegan, but contain effective dosages of their key ingredients, ensuring their products' potency. Again, HOOK!
✅ What To Pitch: Storytime stress/anxiety lack of sleep problems
❌ What They Are Not Looking For: Aesthetic content, it needs to solve a problem

Before You Pitch…
Before you start counting the $$$$ from the collaborations that haven't happened yet, know for certain that you can confidently content that can deliver results for the brand.
If you're sure of that, tell them.
You've got a list of seventeen brands above, realistically, you should only be applying for five. Look at the previous UGC content they've used, see where it falls short and tell them how you would improve on it when you pitch to them.
Good luck and happy pitching!