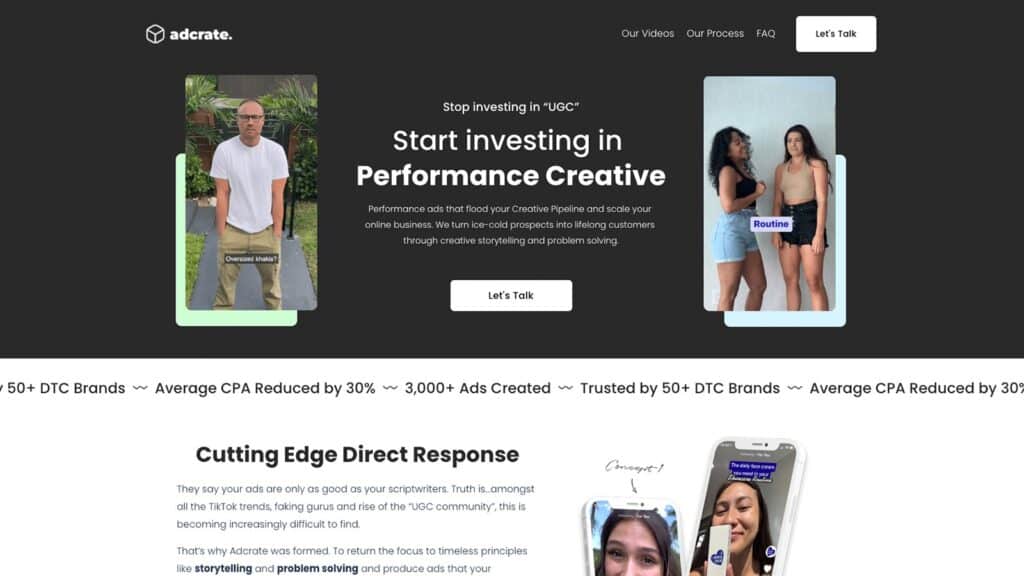 Adcrate is a performance creative agency that specializes in producing ads to help businesses scale their online presence. They offer the full package for clients: ideation, scripting, production, and reiteration of ads. Adcrate focuses on performance ads that reduce the average cost per acquisition (CPA) by 30%.
With a track record of creating over 3,000 ads, Adcrate has gained the trust of more than 50 direct-to-consumer (DTC) brands. They work with businesses across various industries to develop compelling ad campaigns that drive results.
POINTS TO NOTE
🛍️ Brands: Milk, Obvi, Caraway, Wonderway
💰Pay: $125 per video (no editing required)
📝 Filming Guide: Adcrate Creator Guide
Meet The Founders
Adcrate was founded by Alex Cooper and Ali Qureshi.
Alex Cooper (not Call Her Daddy Alex Cooper FYI) is a 2x agency founder whilst Ali has led 7-figure paid media campaigns in brands such as Samsung and Huawei. They have the expertise and experience to help brands get the results they are looking for, and therefore they know exactly what they want when it comes to creators.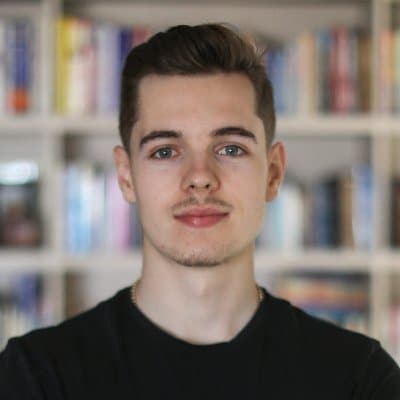 Alex Cooper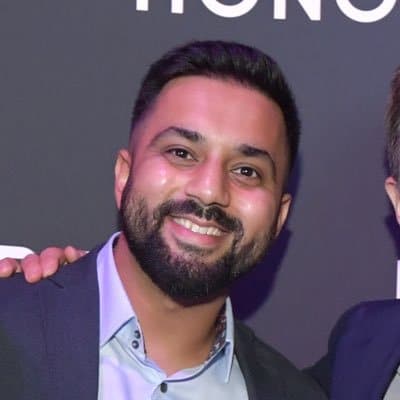 Ali Qureshi
Before You Apply…
Alex Cooper, the co-founder of Adcrate has shared a few words of wisdom for you to consider before you apply as a creator.
📹 Demonstrate a diverse range of styles in your portfolio, not just the typical product/ voiceover combo for every single video. Show me you being authentic in your videos and actually creating something that's entertaining as well as educational.
📈 Show me results. Give me data. e.g. My creatives resulted in a 50% hook rate for brand X, or a 20% CPA reduction for brand Y. Barely any creators do this, but it's what we as agencies (and brands) want to see.
❌ Don't have what is UGC on your portfolio lol.