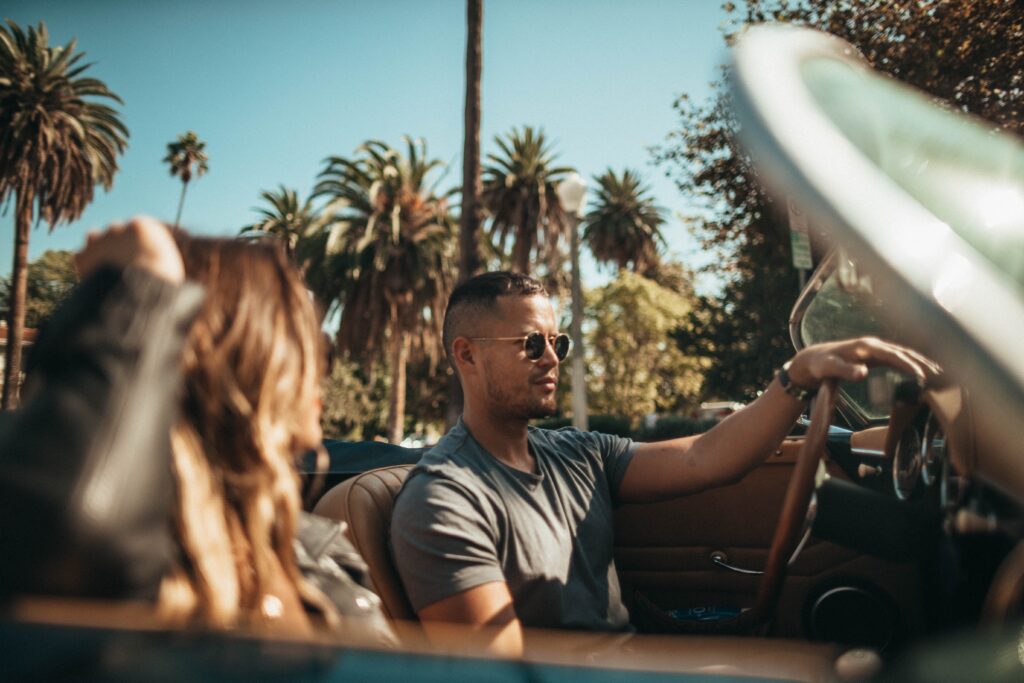 In the world of travel UGC, we've all seen the success stories.
UGC creators kicking back on white sandy beaches, working on outbounds from incredible Airbnb's with views to die for. Often, it feels just out of reach to the average Joe UGC creator.
Getting started with travel UGC can feel like going back to square one.
Luckily, Ang Wells, a creator known for sharing her tips and tricks with the community, has decided to dip her toe in the world of travel, and she's taking us along for the ride.
This week, she's shared how she managed to land her first UGC travel collab.
And let me tell you, it's a good one. Find out how Ange got a free trip to Cancun and learn valuable insights on how to harness UGC airbnb skills to create your own opportunities.
Who is UGC Ang?
Ang Wells is a UGC creator from West Hollywood. She has worked in UGC for the last few years, working with over 70 brands. She creates content that elicits a feeling, an emotion that influences the viewer to take action.
It's working for her, as she is consistently racking up five figure months as a creator.
Her portfolio demonstrates her ability across a wide range of niches, and some all important feedback from brands.
UGC Portfolio: Ang Wells by The UGC Club
You'll notice, there's not much in the way of travel in this portfolio – so how did she nail a UGC airbnb trip to Cancun?
How Did Ang Get A Free Airbnb Stay?
Ang got a free stay in exchange for content.
Knowing that she was heading on a trip in the next few weeks, she set about approaching accommodation providers to work together on UGC airbnb content. She knew she had the skills and expertise to deliver value driven content for the Airbnbs, and she would get a free stay out of it.
It was a win win.
But first, she needed to demonstrate her ability in a cohesive and eye-catching way.
1. Build a portfolio
To do this, she pulled together a dedicated UGC travel portfolio.
Ang explains: "It was so last minute, but I put this portfolio together in 2 days.
I must preface this with that fact that I had some travel style content from previous trips, and I also had previous UGC deals that were maybe at an apartment or in an RV on a Malibu trip. So I threw that all into a portfolio and I started reaching out to Airbnbs in Costa Rica."
When Ang says she had some travel style content, let's not beat around the bush – she had incredible travel style content.
Travel UGC Portfolio: Ang Wells
by The UGC Club
But it's worth noting that there are only three seperate trips featured, two of which are in California, where she stays. Use this as your sign to start creating content at any opportunity: you don't need to post it, but you never know when those clips could come in handy.
2. Get Pitching
"There was then a change of plans, so I pitched maybe like 20 Cancun Airbnbs. I told them I'm a travel content creator and I wanted to create content in exchange for a stay to increase bookings. I also offered exposure on my socials.
Of those 20, I was negotiating with 3 or 4 and finally closed the deal with one, then went on the trip a week later.
When it comes to UGC travel, I think you need to be ready to book flights and travel within the next few weeks. These Airbnb's are going to want to keep availability open for paying customers."
This is just an unfortunate but expected road bump in the world of travel UGC. If Airbnb hosts can get a paying customer in on your requested dates, why would they block it off month in advance? You'll be much more successful in your pitches if you're choosing a date within the next 2-14 days and can see it's already clear. **
"On Airbnb you're just going to put in your desired date, see if it's open and message them about those exact days. Full disclaimer, I'm not encouraging anyone to go on the Airbnb website and pitch their services. I know that Airbnb has terms that do not approve of this. This is just how I did it for one of my first ones."
Ang is right, Airbnb don't just frown upon pitching in direct messages on the platform, they'll downright ban you if anyone reports you. It's not a risk worth taking, but thankfully, there are alternatives. Ang suggests searching Airbnb host on TikTok and Instagram, going on Linkedin and finding people with a job title of Airbnb host. They likely have multiple locations. If you build a relationship with them you could have a repeat client.
What Did Ang Offer The Brands?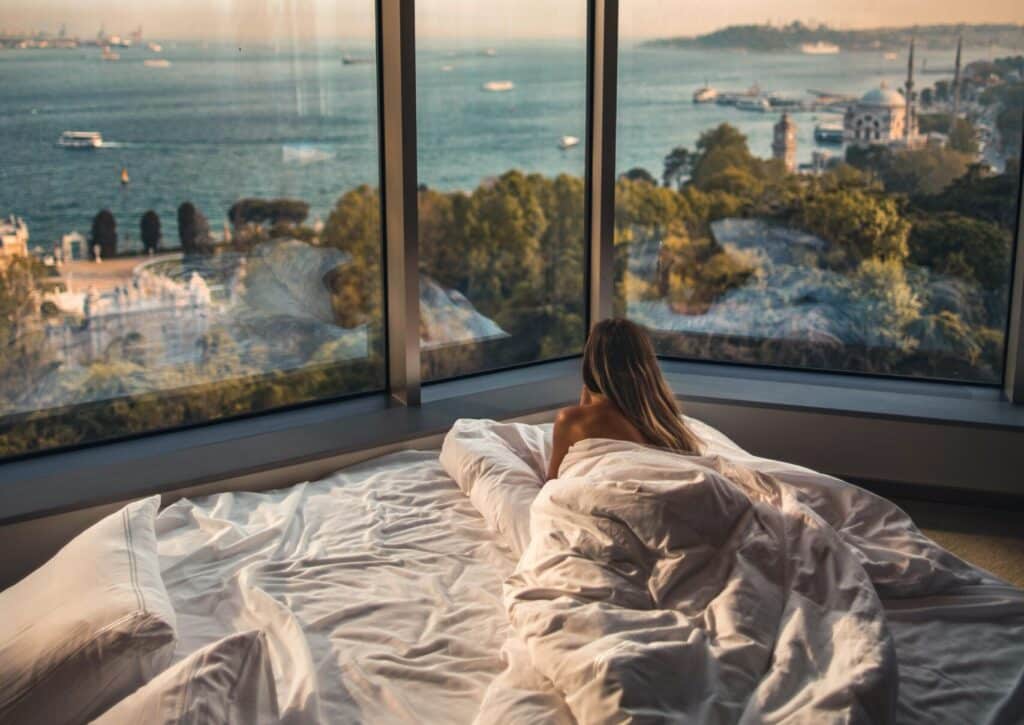 Ang typically offers around 2-5 videos + 15-20 photos and exposure to her social media accounts. She has over 100,000 followers on TikTok, so it has to be recognised that this is worth something to brands.
As part of her video content, she'll always include a walk through of the entire place using a gimble, content of the activities/local area/anything that would sell the Airbnb to potential visitors, and accompanying lifestyle imagery for them to use on their listing.
If you're a UGC creator who loves to travel and see new places, tapping into the UGC travel market can be a no brainer. Travel the world, get paid, live life on your own terms? Sold.
The reality, not quite so easy. But we're here to make it easier. Check out our guide to landing UGC Airbnb deals and get ready to travel.